WE ARE AN INDOOR / OUTDOOR ADVENTURE LIKE YOU HAVE NEVER
EXPERIENCED!
Through immersing yourself in nature and interacting with hundreds of different animals!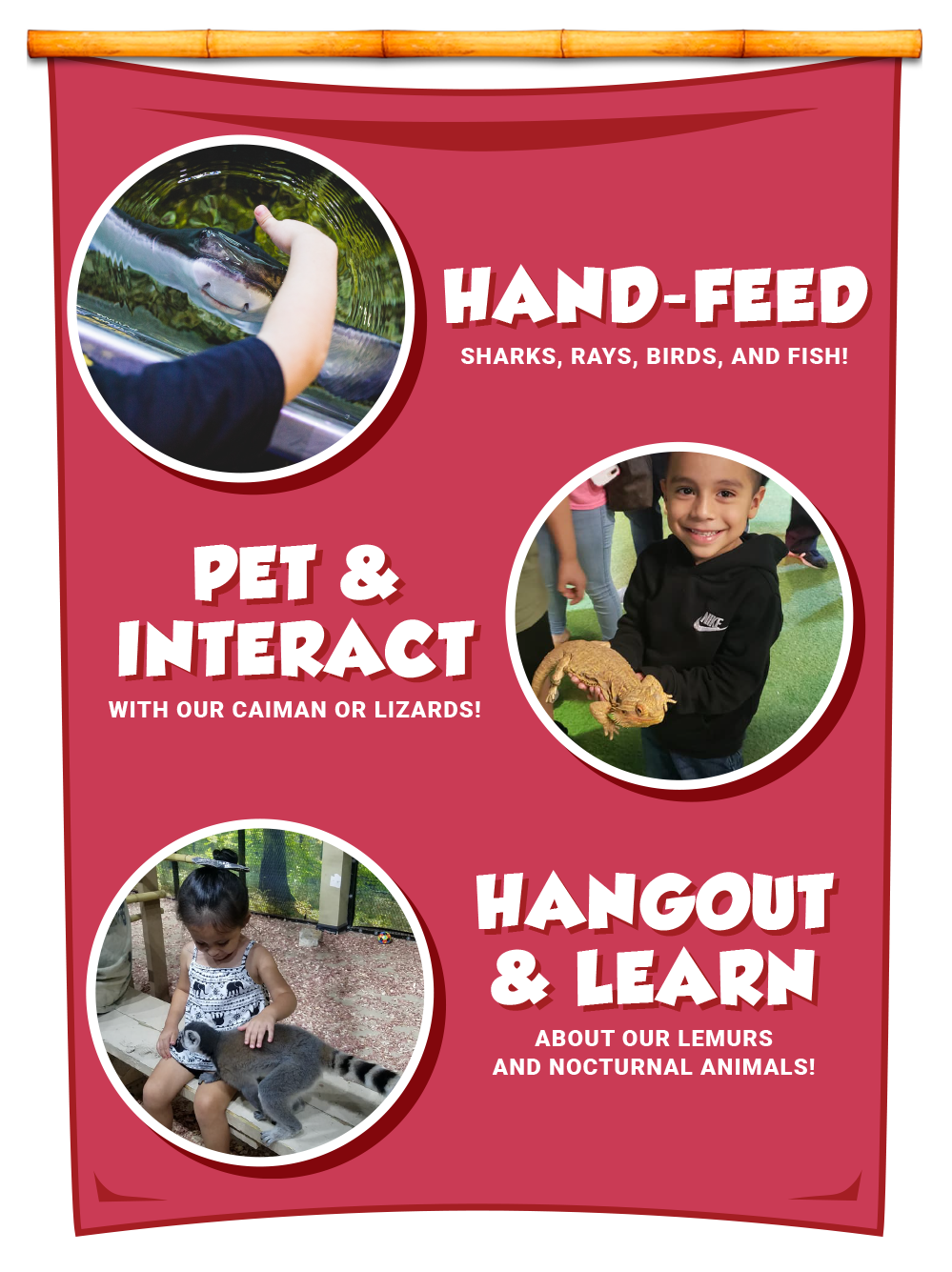 Houston Interactive Aquarium & Animal Preserve, LLC
Includes a wide variety of Marine Life, Reptiles, Birds, Mammals, and other FUN Activities!
Above all, Houston Interactive Aquarium & Animal Preserve, LLC promotes education through an engaging experience in a safe and comfortable environment.
We also provide additional experiences such as birthday parties, group events, and "Lucky's Hangout" which features a State-of-the-Art Arcade, an Epic Bounce House Room, and Concessions with a selection of tasty Treats and Beverages!
EDUCATION
We offer multiple educational programs and events for kids, as well as behind the scenes tours for those curious about what it takes to keep our facility working day to day.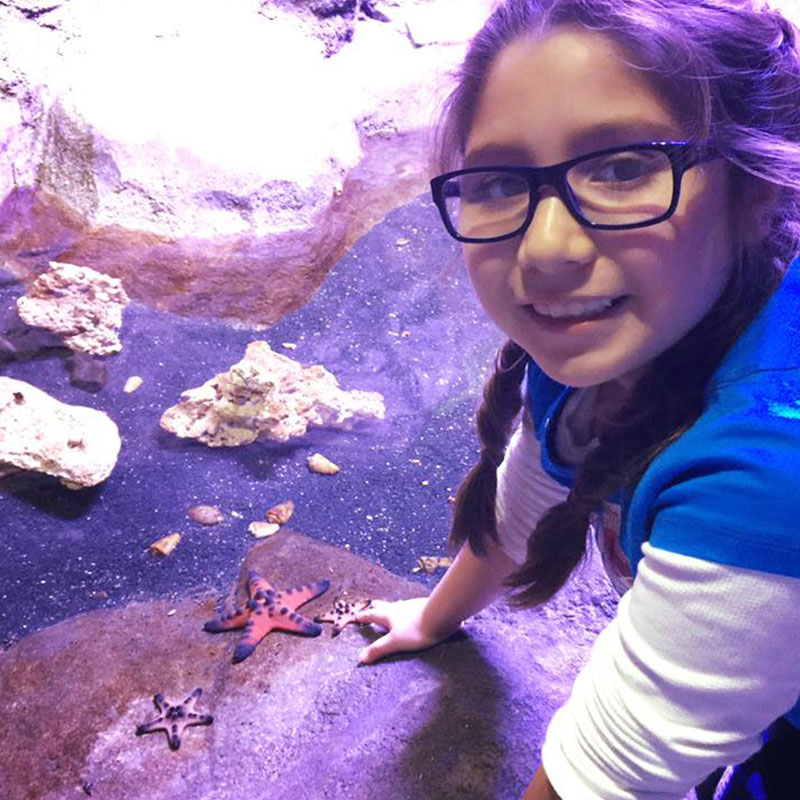 One of the first and only interactive aquarium & animal preserves in the world
YOU MAKE IT POSSIBLE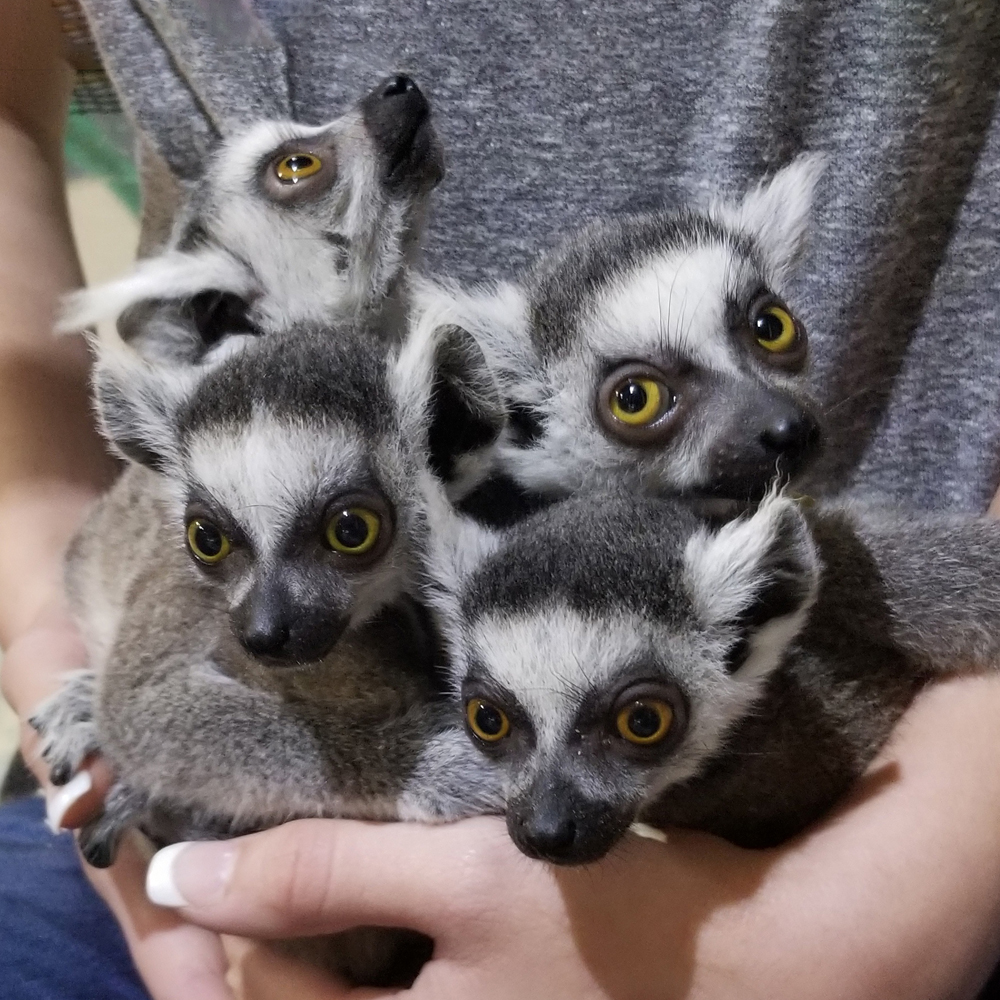 585,972

welcomed guests to our facilities, resulting in 1,171,944 hours of education on saving the planet.
791,760

feedings through guest participation in addition to purchasing daily passes, annual memberships, and food onsite.
Became the home to two endangered animals with hopes of conserving the species while breeding in captivity. Our facility has had lemurs breed and give birth to the first of many to come.

7,144

celebrated live births with 26 species, giving us the ability to help with the conservation of endangered species.

21,968

plastic water bottles have been removed along with other pieces of trash from critical areas.

9,720

hours provided by animal-loving volunteers, representing $155,520.00 saved to help better the lives and welfare of our animals

75,786

hours of education on the importance of conservation of animals and wildlife through field trips, leading 37,893 students with 4,325 teachers, from 722 schools.


Thousands of animals now have a place to call home due to the 22 new exhibits in 2019 including:
| | |
| --- | --- |
| • Red Ruffed Lemur | • Gray Four-Eyed Opossum |
| • Pacu | • Gecko Vivarium |
| • Iguana Aviary | • Vine Snakes |
| • Toucan | • Alligator Gar |
| • American Alligators | • Leachianus Geckos |
| • Kinkajou | • Bushbaby |
| • Bunnies | • Otters |
| • Black & White Ruffed Lemur | • Two-Toed Sloth |
| • Woodchuck | • Cavy |
| • Tamandua | • Porcupine |
| • Tegu | • Hyacinth Macaw |
Red Ruffed Lemur
Pacu
Iguana Aviary
Toucan
American Alligators
Kinkajou
Bunnies
Black & White Ruffed Lemur
Woodchuck
Tamandua
Gray Four-Eyed Opossum
Gecko Vivarium
Vine Snakes
Alligator Gar
Leachianus Geckos
Bushbaby
Otters
Two-Toed Sloth
Cavy
Porcupine
Tegu
Hyacinth Macaw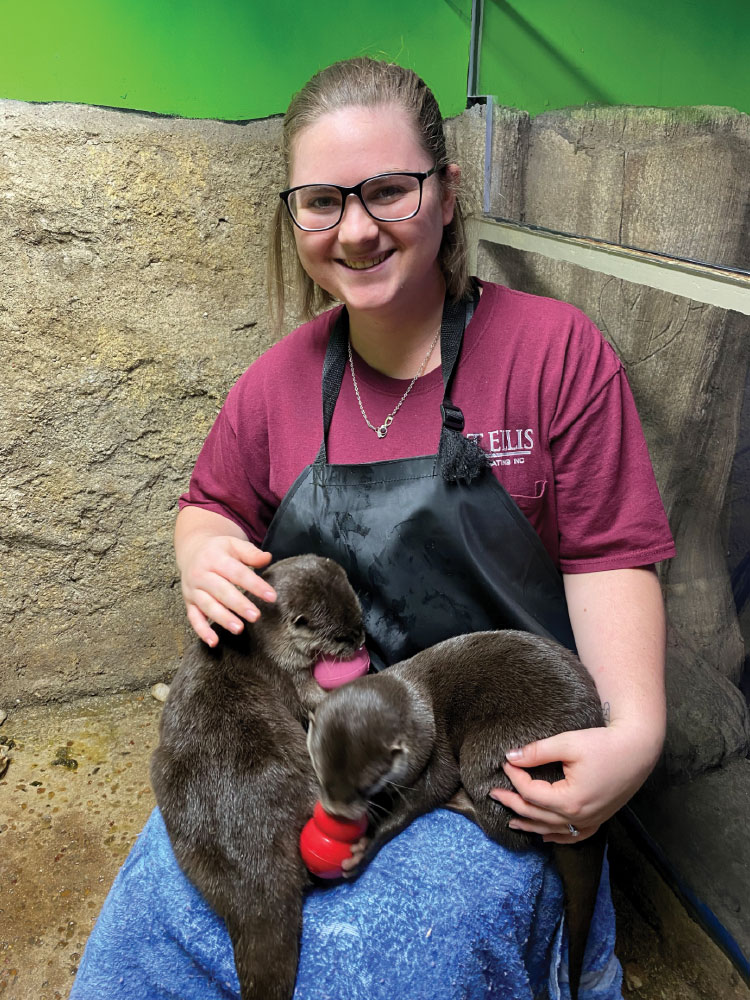 our social media reach has extended to surpass
Follow Houston Interactive Aquarium & Animal Preserve, LLC on 

Facebook

for updates, special offers, and promotions!